Fast delivery
Your digital download will be ready in 3 days
Free revisions
We will work on your drawing until you are 100% happy with it

The perfect gift
Make them smile with one-of-a-kind gift that will last forever
"Dad loved this gift! They included unique features & really perfected it!"
- Melinda C.
"This was easily the coolest gift I gave all year. These guys are incredibly responsive, detailed and TALENTED. Returning customer right here!"
- John M.
"Love the result, it is exactly like us and my boyfriend love the present!! Amazing service and incredible results with good quality. So so happy with it 😁😁😁"
- June D.
"I got this for me and my partner for Valentine's Day, this is in memory of our first date... it turned out amazing we both love it and she was definitely surprised."
- Mario A.
"We simply LOVE it!!!"
- Petra C.
"GetAnimized customer service is extremely good and respond quickly, the team of animators are super professional, and the whole idea is absolutely brilliant! Thank you for the best present!"
- Hadar C.
6,500+ HAPPY CUSTOMERS CAN'T BE WRONG!
Read more
How it works
Turning into cartoon character has never been easier! Here is a short guide to the most painless process.
1
First things first, pick your favorite portrait style. Choose between our bestsellers Yellow and Horseman cartoon portraits or purchase any other style custom artwork.
Go to portraits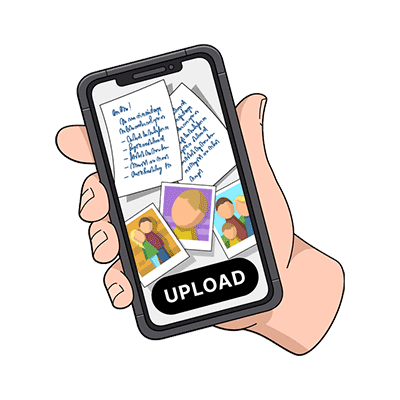 2
Give our talented illustrators some inspiration - select the number of characters, choose a background for your custom portrait, upload photos & add description. We will create your personalized drawing accordingly!
Start from here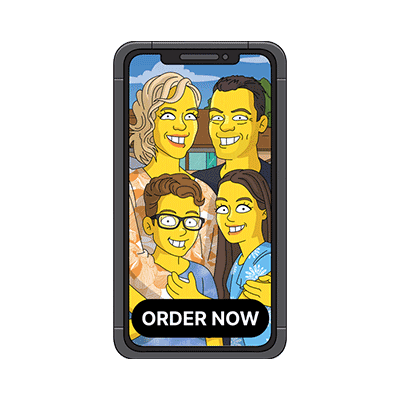 3
Your caricature will be emailed to you in just a few days. Preview the artwork & request edits, if needed. If you are over the moon with your custom portrait, order a print and share that masterpiece on instagram.
Head over to prints
We take pride in quality & care
GetAnimized is about creating high-quality art that brings joy to others. And there are many reasons why it is worth giving us a try.
We're a human-centric company driven by empathy and professionalism. We will do everything in our power to make you 100% happy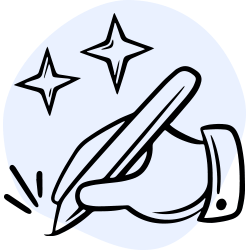 Our cartoon artists are constantly improving their skills to meet all your expectations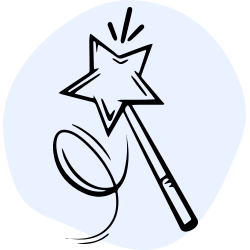 We offer unlimited revisions. So if you feel there is something that could make your caricature even better, we are always here to help
Meet the artist
GetAnimized is home for dedicated and super talented cartoon illustrators who share their love for cartoons. Our people bring unparalleled experience, passion and commitment to every project and every customer. Say hi to our team!