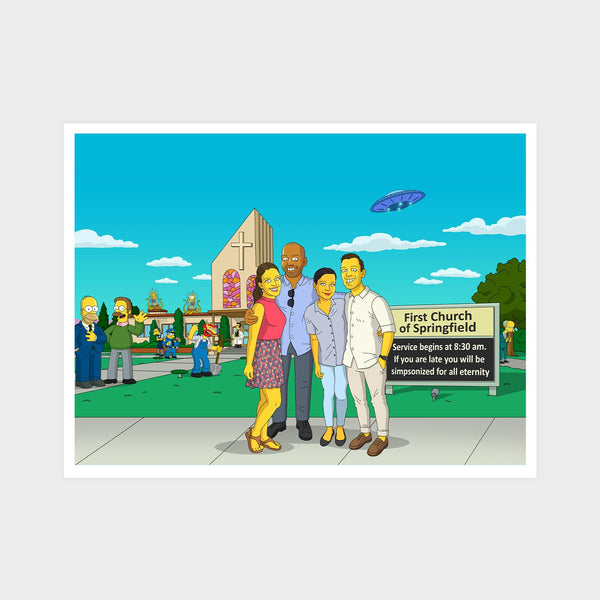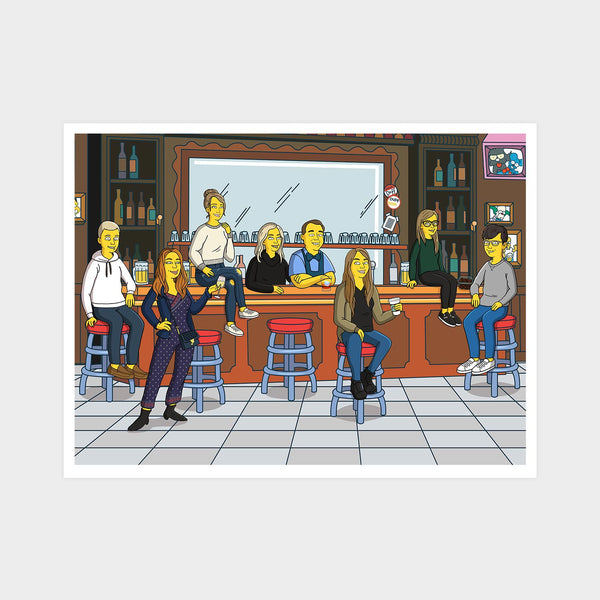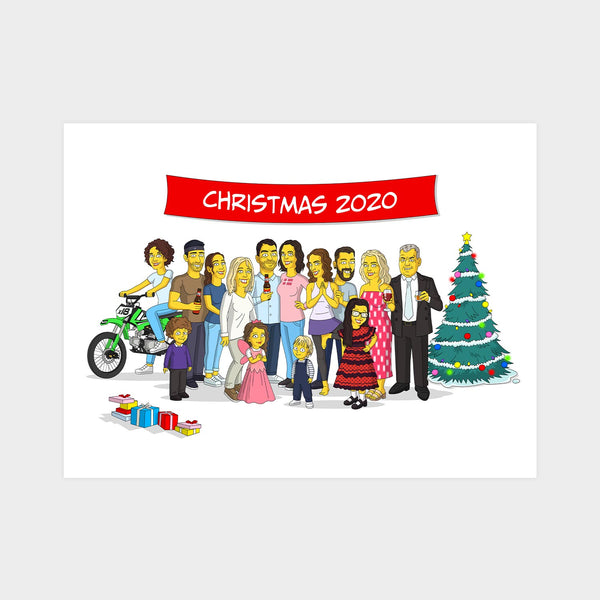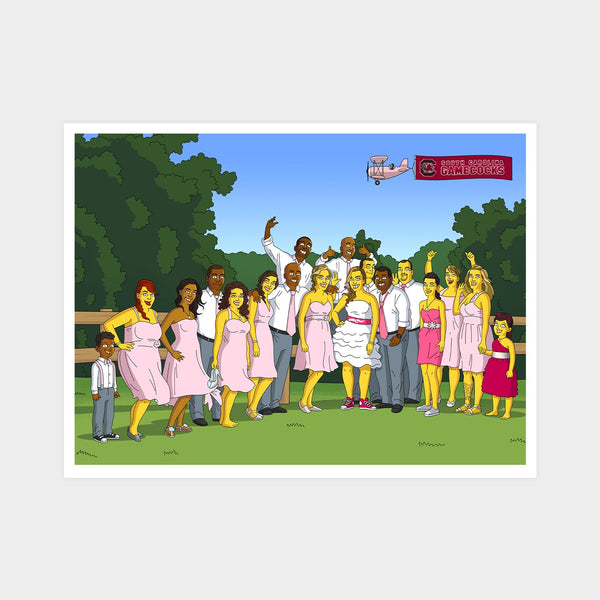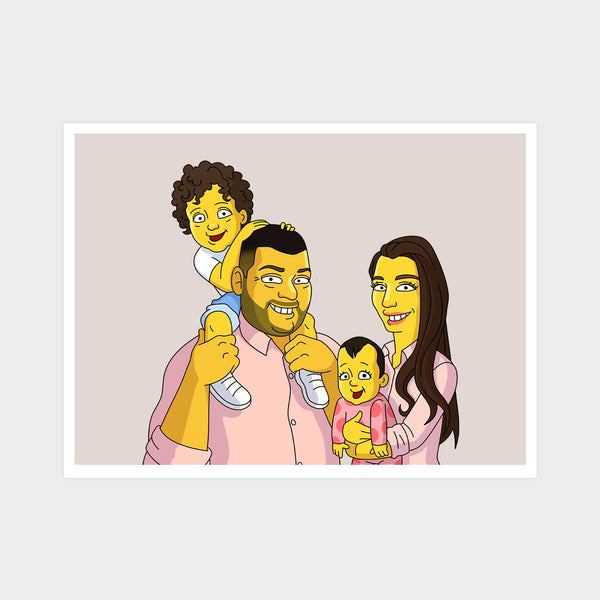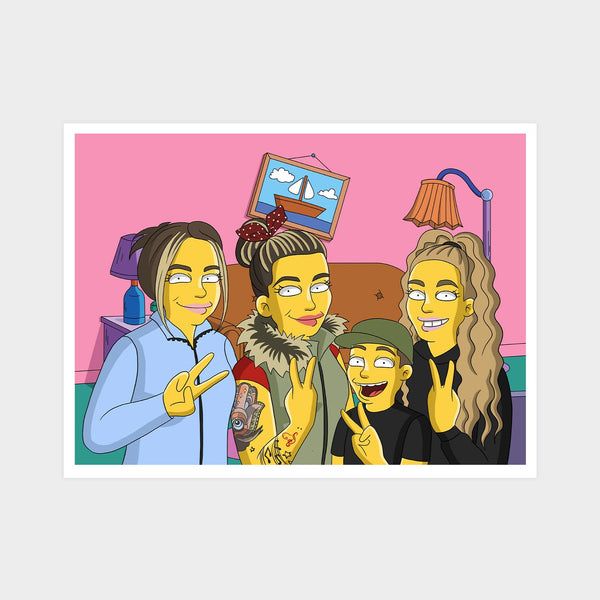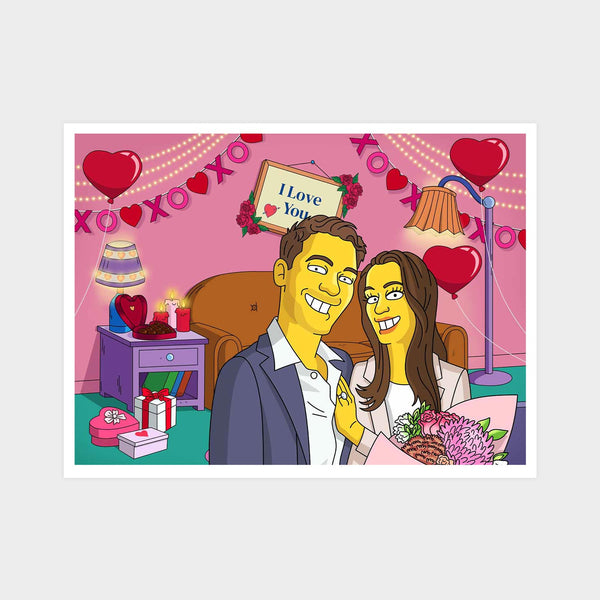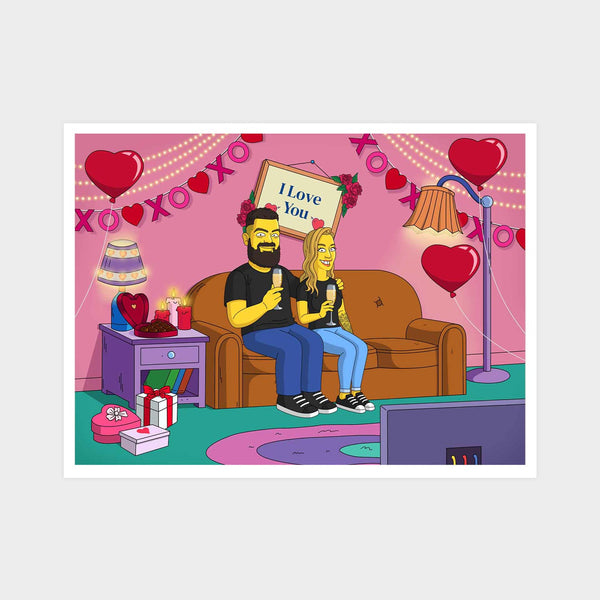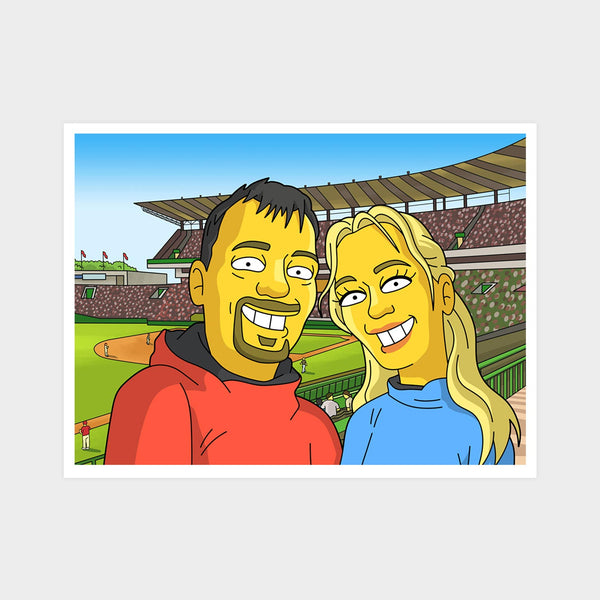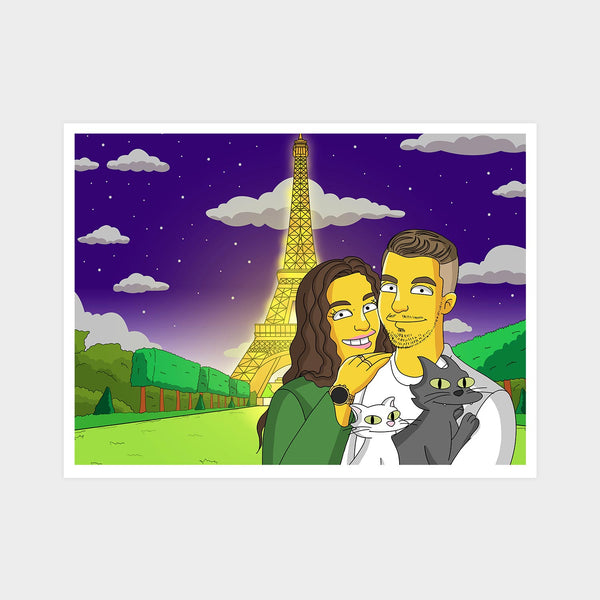 Follow the steps and select the required options for your drawing. Please provide as much information as possible in the description section to help our artists get your illustration perfect. Any details not specified will be assumed by our artists and any changes to the final illustrations which were not included in the initial request may result in additional fees.
PLEASE NOTE THAT THIS IS A DIGITAL PRODUCT ONLY. We will offer you a range of printing and framing options after purchase.
We are a team of dedicated artists who are passionate about creating unique, one-of-a-kind portraits for you to treasure forever. Our unique drawing style combines cartoonish aspects and realistic details to produce recognizable yet immensely fun drawings. It's simple! Just customize your package using the buttons above, upload your photos, include us a note, and leave the rest to our creative team!
If you still have any questions, you can see what other cartoon lovers ask us the most on our FAQ's page. Or you can always drop us a note at help@getanimized.com, we're always there to help you!
Prices (USD):
Half Body Character -

 

$15
Full Body Character -

 

$20
Standard Background - $5
Custom Background - $25 

(please send us an image/-s or description of

 

the background to be drawn)
How it works
Turning into cartoon character has never been easier! Here is a short guide to the most painless process.
1
First things first, pick your favorite cartoon. Choose between our bestsellers Yellow and Horseman or purchase any other cartoon style portrait.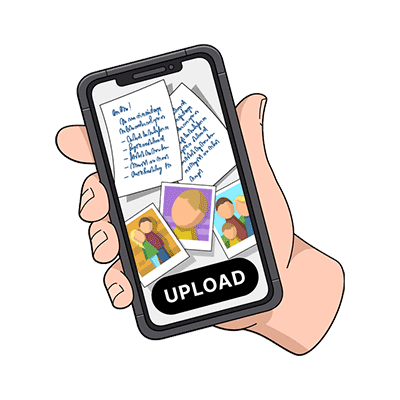 2
Give our talented cartoon artists some inspiration - select the number of characters, choose a background for your custom portrait, upload photos & add description. We will create your personalized drawing accordingly!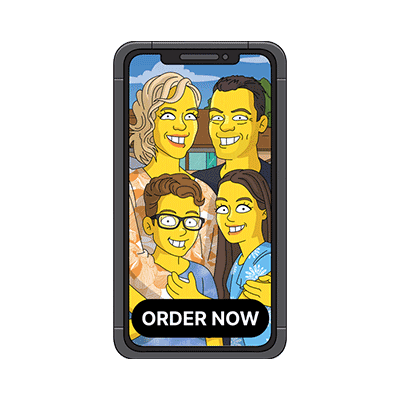 3
Your caricature will be emailed to you in just a few days. Preview the artwork & request edits, if needed. If you are over the moon with your custom portrait, order a print and share that masterpiece on instagram.
How long does it take?
Our team of talented cartoon illustrators work as fast as they can and we aim to get your hand-drawn personalized portrait done in 2-5 days.
How is the artwork sent?
Your custom cartoon portrait will be digital and we will email it to you as soon as it is completed. The file you will receive will be ready to print or share on social media. In case you decide to purchase a printed version on our store, we will attach your print order to the original one and will make sure your personalized artwork gets printed and shipped to the address provided.
What if I am unhappy with my cartoon portrait?
Our cartoon artists are amazingly talented and we strive to produce premium quality drawings. Sometimes working from a photo we miss the essence of the person and we are always ready to make revisions until you are 100% happy with your custom cartoon portrait.
However, it is the customer's responsibility to specify all details they would like included in their personalized portrait. Any details not included in the order notes will be assumed by our cartoon illustrator and might result in additional charges if changes are required.
Can you create a composition from more than one photo?
Absolutely yes. The more photos the better, just let us know in the description what details we should use from each photo and leave the rest up to us!
Do pets count as characters?
Creating a custom pet portrait requires the same amount of effort like drawing a human character. Therefore yes, pets count as characters.
Why Us?
We are fast and professional. You will receive a high-quality artwork in just 3 days. And we are always here to help you! You can reach out to us 16 hours a day (the rest we are sleeping).
Can you please suggest some ideas for the drawing?
Details referring to hobbies, favorite drink or food, sport, trip, specific clothes, etc. can make your custom cartoon drawing very unique and extra special.
We can draw you in your favourite place or in a specific movie scene, just don't forget to add photos and description, and make sure you select 'Custom background' option.
Including celebrities or famous cartoon characters is another super fun idea for your personalized cartoon drawing.
Does it cost extra to include original cartoon characters?
Yes, each character included in the composition is counted separately.
Is the final picture suitable for printing?
The short answer is absolutely yes! Digital images we deliver via email are high-quality files suitable for printing in any size less or equal to 32x24-inch.
What is your refund policy?
Due to the individualization of the product there is no right of withdrawal after the order has been placed and the custom illustration has been started to be drawn. We do however offer product revisions in case a customer is unsatisfied with their personalized portrait.
We're a human-centric company driven by empathy and professionalism. We will do everything in our power to make you 100% happy
Our cartoon artists are constantly improving their skills to meet all your expectations
We offer unlimited revisions. So if you feel there is something that could make your caricature even better, we are always here to help
But don't take our word for granted...
Check out what other cartoon lovers have to say about their experience with us.